---
If you are going to do any traveling, you will need a hitch on your vehicle to tow anything with (e.g. bike, boat, plane, etc.). Without a hitch you wouldn't be-able to haul anything around!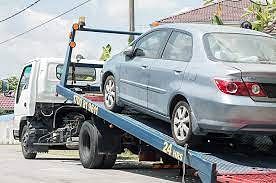 The hitch on your vehicle is used to hold a trailer. If you want to tow anything, the hitch is very important. What do you need to tow with the hitch on your vehicle? To answer that question, there are a few things to consider. First, you'll want the capacity of your car or SUV to match the capacity of the hitch. Your towing capacity is indicated by weight. The weight doesn't include your vehicle and any passengers — it merely includes the trailer or other accessories that you're pulling.
If you wish to sell something, post it free of charge on Volusia Classifieds website. Search Volusia Classifieds for even more listings and smarter local Daytona Beach area classifieds. On Volusia Classifieds website finding your ideal vendor is easy with its vast search choices and postings.